Hey everybody, I am back from my mini-vacation and I've got a new cohort in crime. Meet Mia, my new 2 month old Siberian Husky pup. She's a good dog; really smart and playful. She's got a mind of her own and is sometimes a challenge, but that's why Huskies are such great dogs. Here she is, about to poop probably: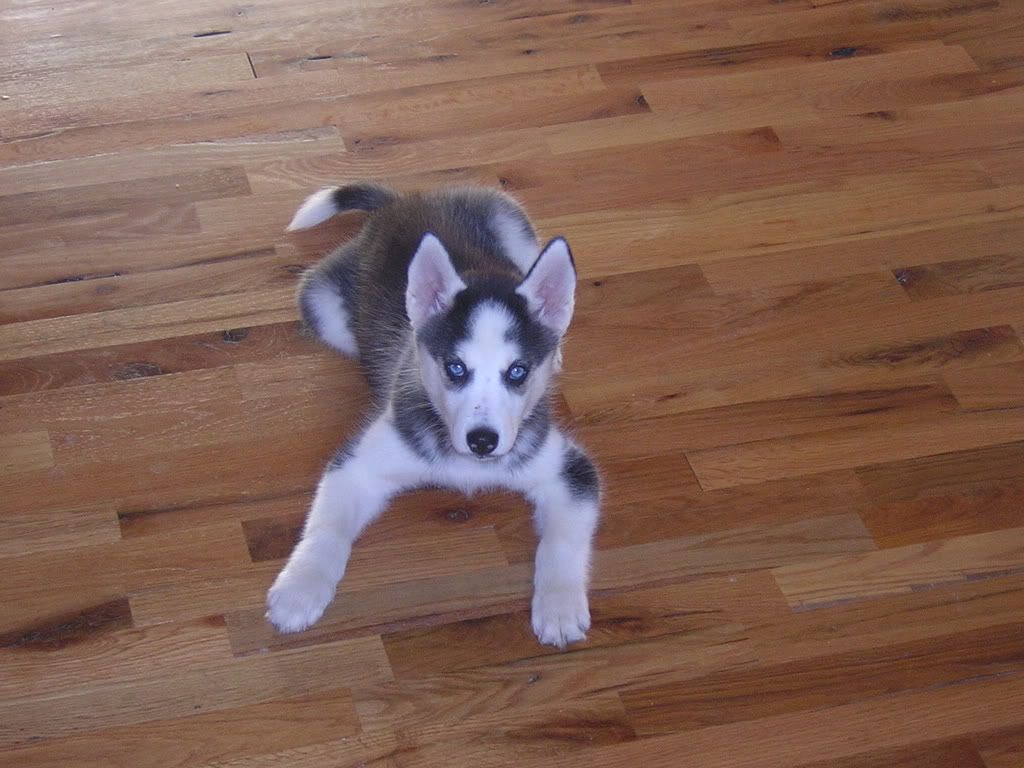 In honor of my newest addition, I decided I would post some of my favorite dog songs. Check out these two dog songs, although they don't necessarily speak about dogs directly:
Uncle Tupelo -- I Wanna Be Your Dog (Longview Farm Acoustic)
[The Stooges cover] from
March 16-20, 1992 Reissued
Slobberbone -- Gimme Back My Dog
from
Everything You Thought Was Right Was Wrong Today


Give me some other great dog songs to listen to, fellow comrades.
BK